Environmental Awareness Through Media Productions
Archive for Sheep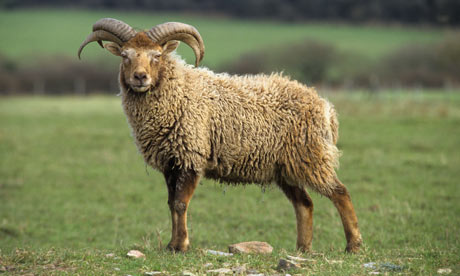 Restrictions placed on hundreds of UK sheep farms as a result of the Chernobyl nuclear disaster in 1986 are to be lifted after the Food Standards Agency (FSA) found that the risk to eating lamb or mutton is now "very low". The controls were originally placed on 9,800 upland farms holding more than 4 million sheep in Wales, northern Scotland, and northern Ireland after rain dumped contaminated water from the Chernobyl nuclear disaster some 1,600 miles away. Only 334 farms however, of which just 8 are outside Wales, have been recommended to have these restrictions lifted. The restrictions dictate that farmers had to call in officials to check their highland sheep for radioactive poisoning by the element caesium. In return, the farmers receive £1.30 per sheep. If the animal passes the test, it is allowed to be slaughtered, but if it fails then it is marked with dye and not allowed to be killed until retested 3 months down the line. These sheep can only be decontaminated naturally by being moved down from upland pastures, where caesium remains in soil and grass.
Sources: http://www.independent.co.uk/news 7th September
Measures put into place twenty years ago by the European Commission to prevent the spread of BSE, or 'Mad Cows Disease', are to be relaxed due a sharp decline in the number of cattle diagnosed with the disease. Since 1986, 181,114 cattle have been positively diagnosed with BSE resulting in the slaughter of 4 million to prevent the spread of the disease. However, between 2007 and 2009 annual cases for BSE have dropped from 53 to 9. Plans to scrap the feeding of animal meat to cattle is a contentious issue as it is understood that BSE started due to contaminated feed. Sheep which had died of a similar disease, scrapie, had been used in cattle food causing the resulting crisis. Following the outbreak, the EU banned all meat being used in animal feed in 1994, with the exception of fish. One of the reasons the EU is now trying to relax this ruling is to decrease reliance on foreign foodstuffs for animal meal. Crops such as Soya, which widely replaced meat supplements, are in demand globally and are experiencing price fluctuations.